Our Team
_
Because people are at the heart of our approach, OSE relies on a cohesive and committed team of experts to serve our clients. Together, we tackle today's and tomorrow's industrial challenges by putting science at the service of engineering.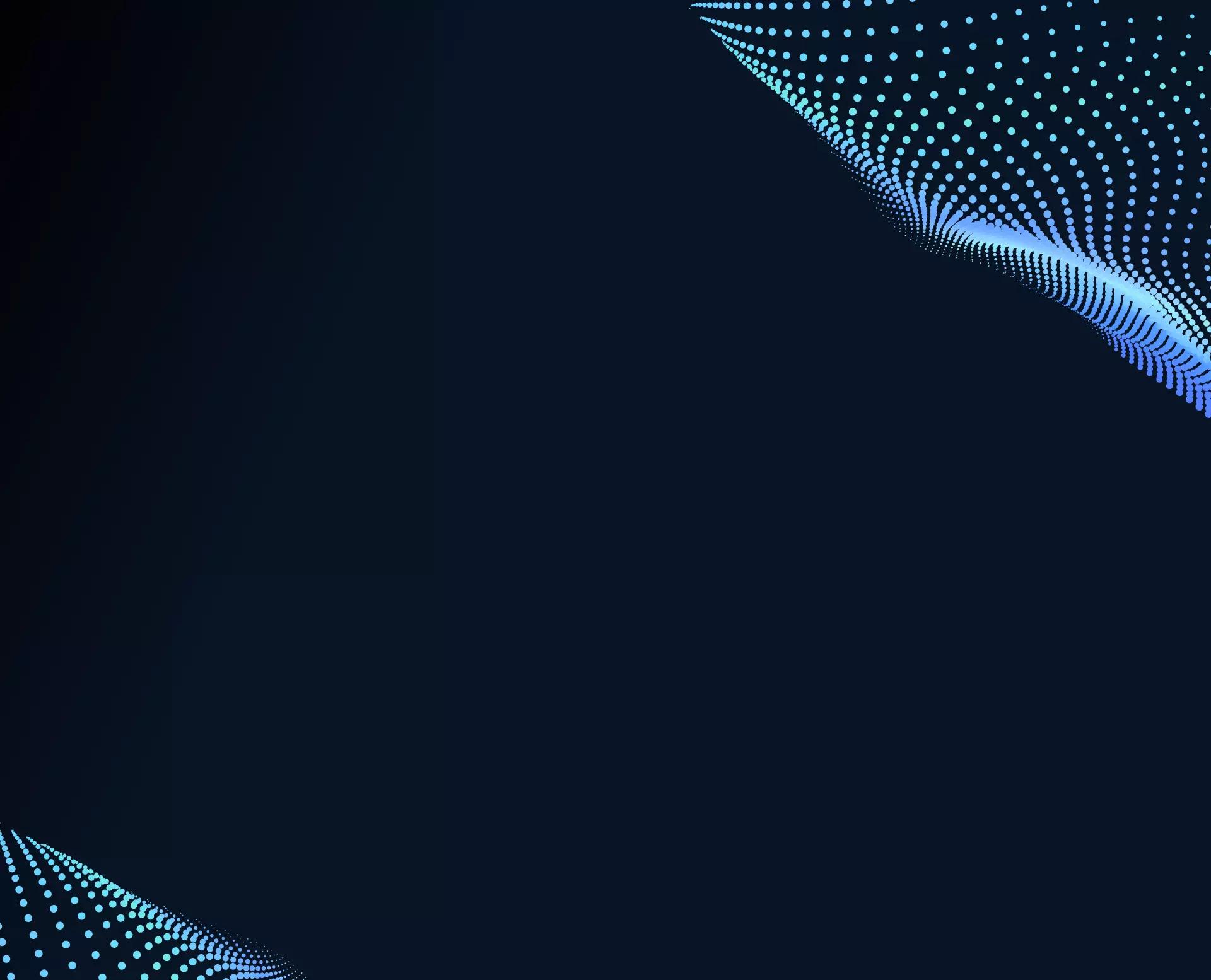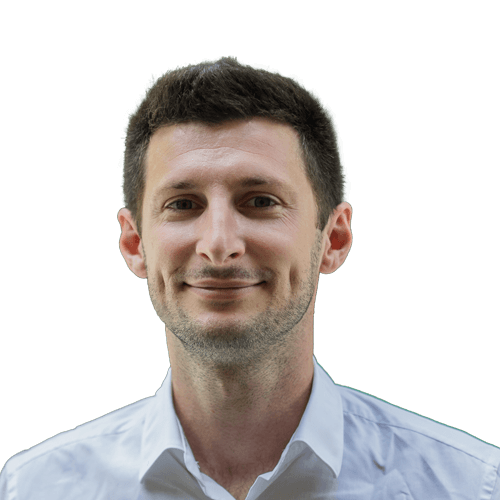 Mikael VOLUT
General Manager and Co-founder
A graduate of ENS Paris-Saclay, Mikael co-founded OSE with Nicolas in 2014. Over the years, Mikael has become an expert in modelling complex systems and optimisation algorithms, building on his mechanical training.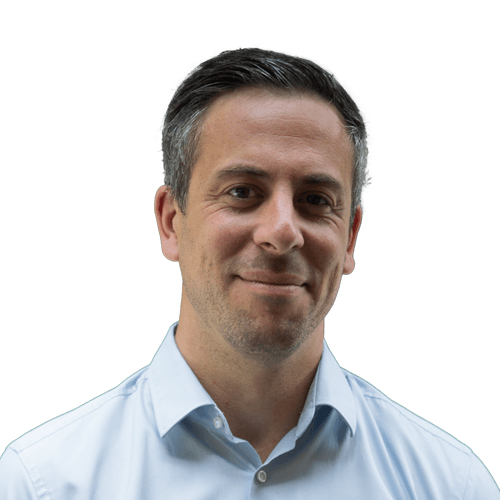 Nicolas BORDET
General Manager and Co-founder
Nicolas is passionate about physics and engineering. After completing his PhD in energy studies and spending 10+ years in the world of automobiles and physical modelling, Nicolas co-founded OSE with Mikael in 2014.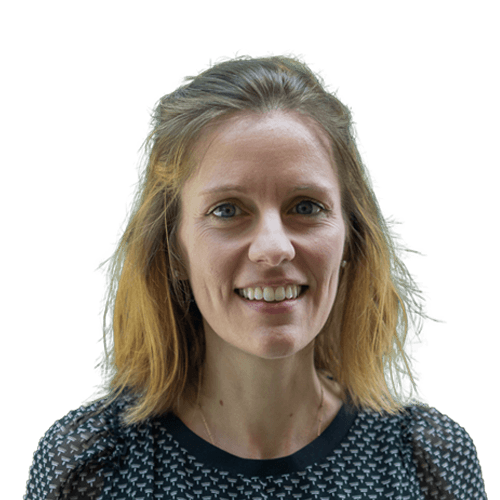 Bénédicte Galmiche
Front-end developer
Bénédicte has a doctorate in physics from the University of Orléans. After having held various positions in motorsport and the oil industry, she decided to specialize in web development.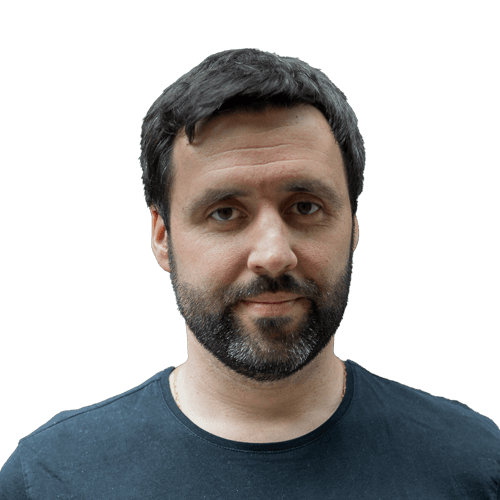 Christophe LECLERCQ
Head of the modeling and simulation department
Christophe is an expert in simulation and fluid dynamics. Having graduated from ENS Paris-Saclay, Christophe wrote his thesis in partnership with EDF as part of the CIFRE scheme. He subsequently ventured into scientific calculation in the industrial sector.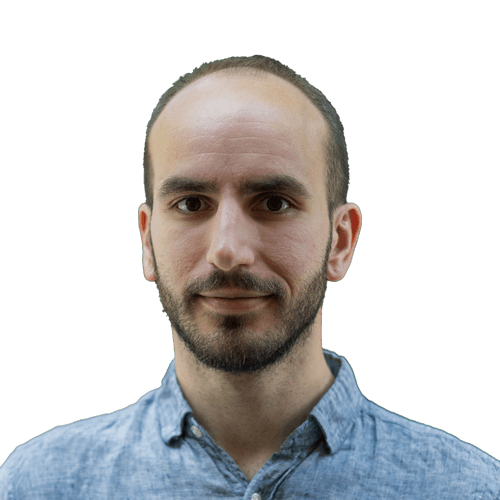 Matthieu VANICAT
Head of the artificial intelligence department
Matthieu is our expert in applied mathematics and artificial intelligence. A graduate of ENS Paris-Saclay, he earned his PhD in theoretical physics. He began his career in academic research before moving into the data science and machine learning industry.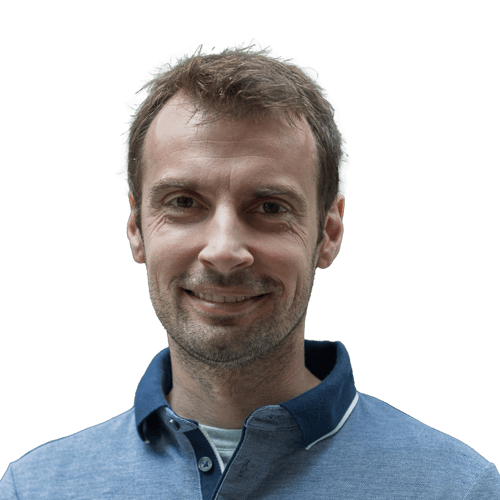 Yann VOLUT
Head of the computer science department
Yann is a computer science and algorithm specialist. He graduated from the École Polytechnique and the École des Mines de Paris. In his work at OSE, Yann is able to draw on his industrial knowledge and research and development experience in the aeronautics and energy production sectors.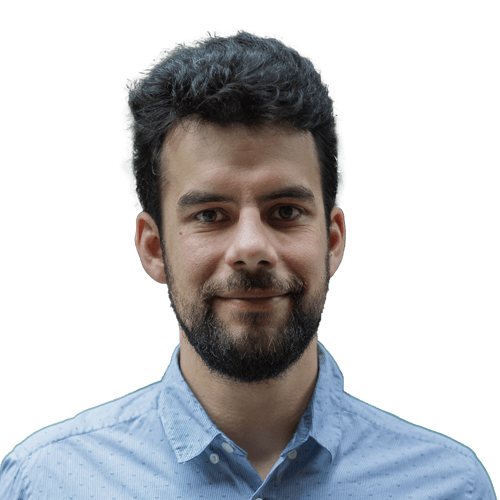 Yves PAQUETTE
Engineer - Physical Modeling
After studying engineering and earning a PhD in fluid mechanics, Yves continued his academic career by spending 2 years at the University of London. Finally, he decided to bring his numerical calculation skills to OSE.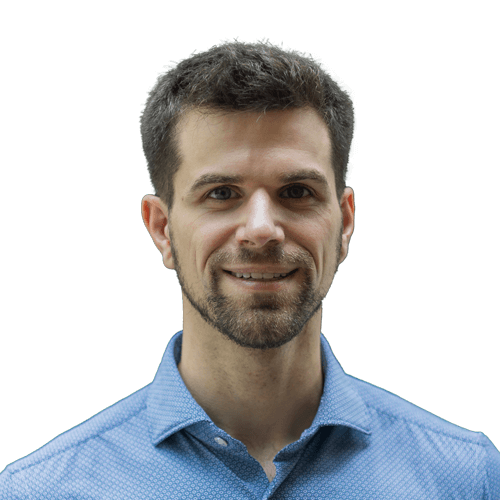 Richard GRIZIVATZ
Engineer - AI
Richard graduated from the École Centrale de Lyon. He specialises in data science and applied mathematics, with a master's degree from the University of Lyon and experience as a data scientist in the e-commerce industry. 
Lucile PRIN ZANET
Engineer - Software development
Lucile graduated from Polytech Orléans, where she specialised in IT development. Having worked for several large industrial groups (and as a mountain guide), she joined the OSE team as a software developer.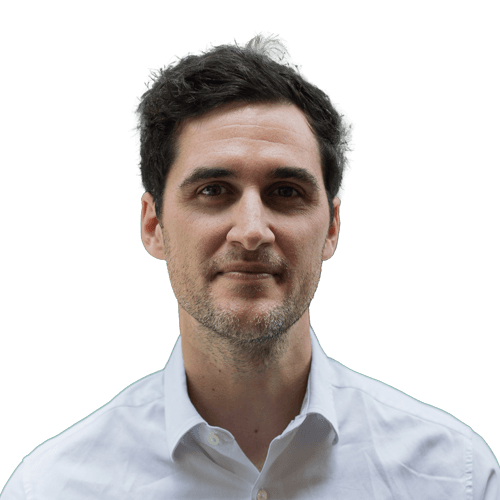 Romain GRAZIANI
Engineer - AI
Romain is a graduate of ENS Cachan and holds an aggregation in physics. He obtained his PhD in astrophysics at the University of Lyon and pursued primary research at the postdoctoral level. A true Python guru, he also brings his impressive statistical skills to OSE.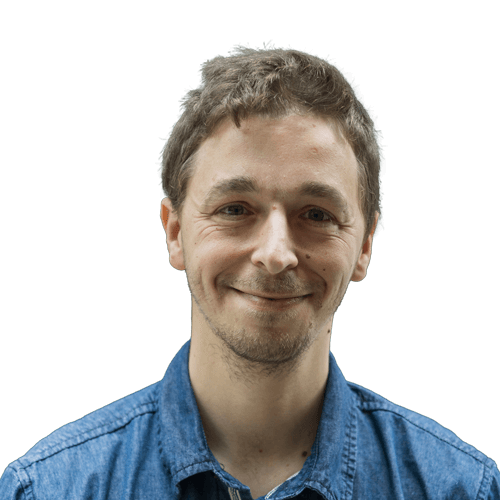 Cédric MAIGROT
Engineer - AI
Cédric earned his PhD in computer science at INRIA (the National Institute for Research in Digital Science and Technology), specialising in machine learning. An expert in natural language processing and image processing, he is also a talented big data developer and analyst.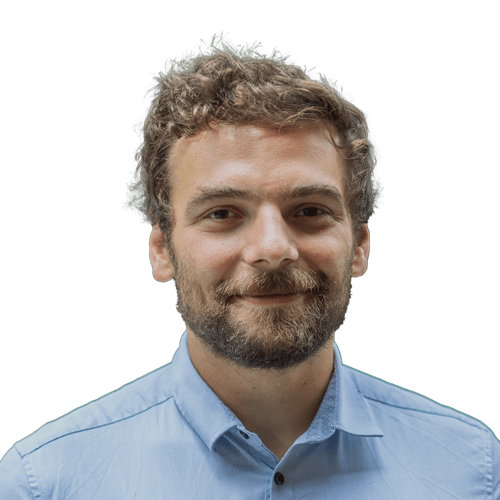 Christian Hiricoiu
Engineer - Algorithm
After graduating from Arts et Métiers ParisTech as a mechanical engineer, he began working with simulation and design tools for carbon fibre and composite aeroplane structures. He joined OSE as an algorithm and software engineer.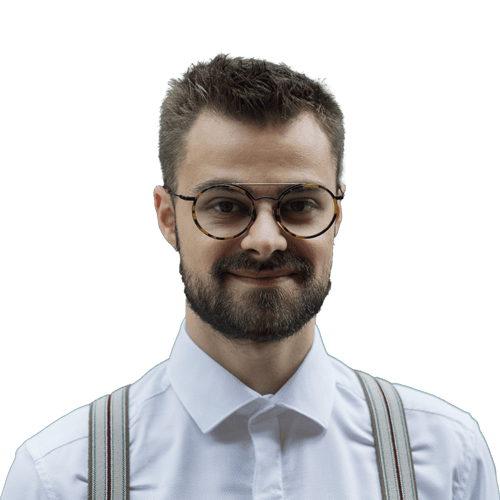 Adrien Pereira
Engineer - Physical Modeling
Adrien has a degree in engineering from SIGMA Clermont. He spent over 3 years working as an expert in mechanical and structural simulation in the aeronautical industry. He also has a keen interest in programming and optimisation methods.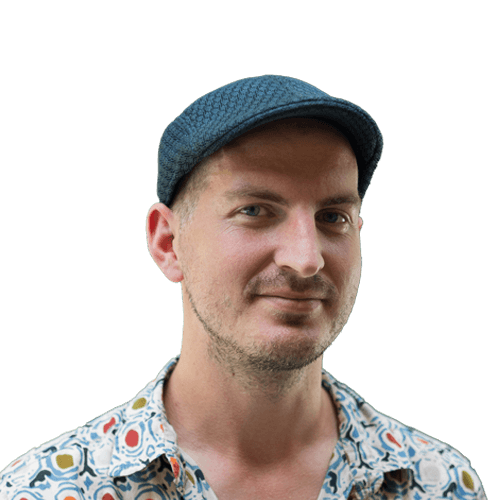 Antoine Renaud
Engineer - AI
Having earned a degree in physics at ENS Cachan and written his thesis at ENS Lyon, Antoine dedicated himself to postdoctoral research in geophysics and climate science at the University of Edinburgh.
Anouk Nicolopoulos
Engineer - AI
Anouk is a graduate of ENS Cachan and holds an Agrégation in mathematics. After completing her PhD at the Sorbonne and undertaking postdoctoral research at the University of Zurich, she decided to apply mathematics to industrial problems.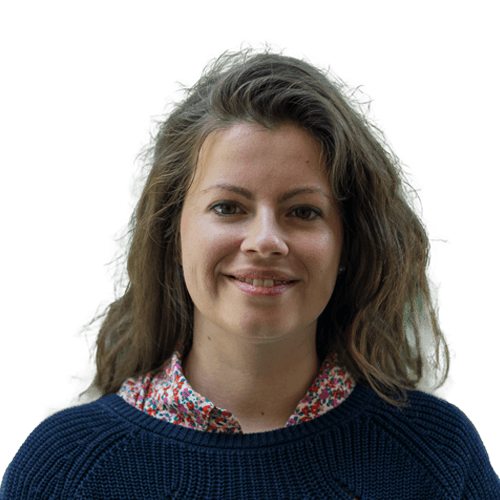 Emilie DELHAYE
Office Manager
Emilie is our super assistant, supporting the team and handling tasks related to administration, company life, marketing or communication.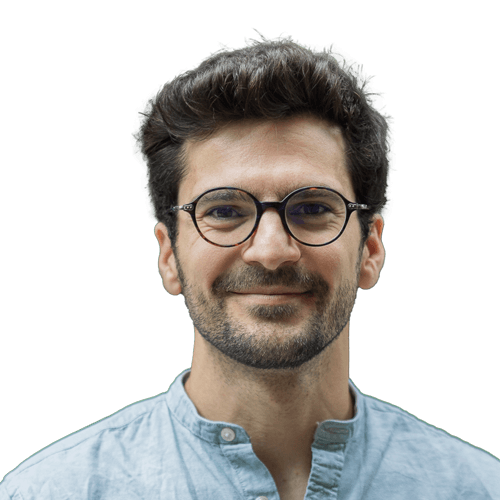 Baptiste MAINGRET
Engineer - AI
Baptiste graduated from INSA (the National Institutes of Science and Technology) in Lyon. He spent 5 years working as a consultant, supporting key accounts throughout their digital transformation projects. He then specialized in data science and machine learning.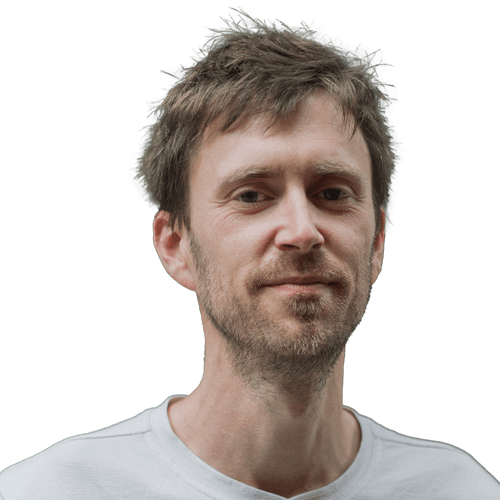 Bastien MONMARSON
Engineer - Physical Modeling
After completing his master's degree in mechanics and energy studies, Bastien earned a PhD in computational fluid dynamics at the LEGI in Grenoble, followed by postdoctoral research. He then channelled his skills into the world of renewable energy and energy savings.
Marko CVOKIC
Backend Developer
During his 10+ years working for an energy provider, Marko was responsible for portfolio management, pricing, market risk management, and optimising industrial assets (mainly gas and electricity).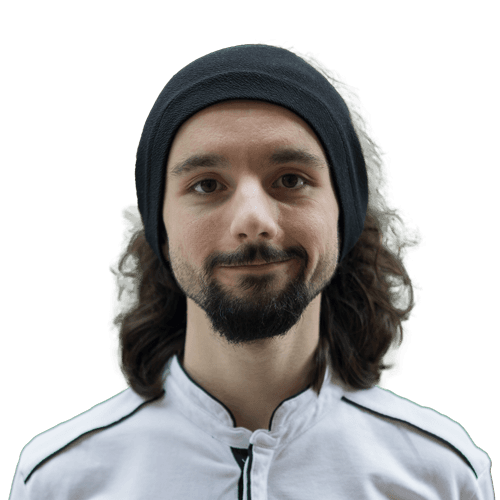 Vincent GUITSCHULA
Engineer - AI
Vincent graduated as an engineer with a double degree from ENSEA. He also earned a research master's degree from CY Tech in the fields of artificial intelligence, signal processing and complex systems.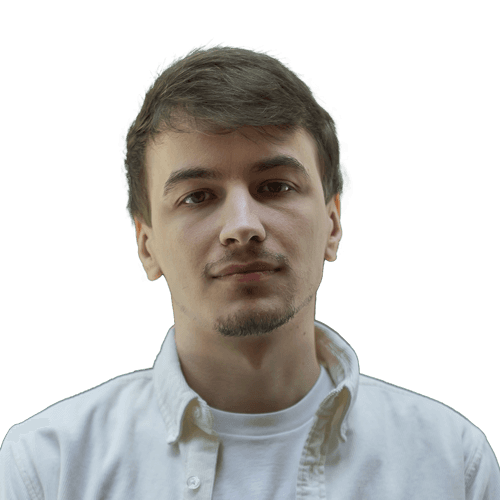 Simon FLORYSIAK
Front-end developer
After obtaining a professional degree in Technologie de l'information et Internet, Simon undertook further training as a front-end developer. He develops web applications.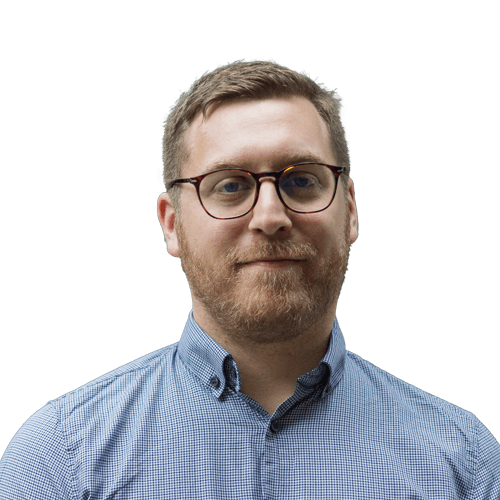 Alexandre CREVEL
Web developer
After 10 years as a systems and network administrator in ESN, Alexandre made a professional transition to become a Web and mobile Web developer.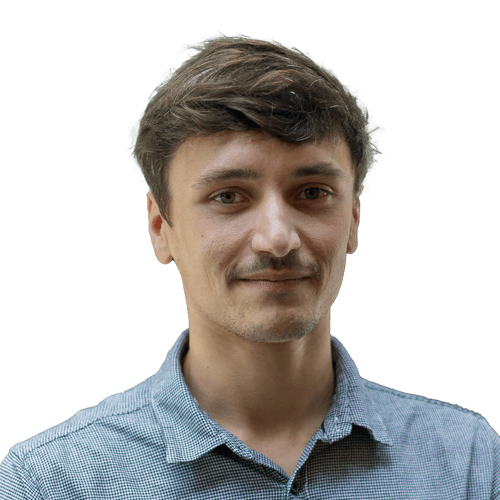 Quentin Rivoire
Engineer - Modeling Simulation
A generalist engineer from ENSAM, Quentin specialised in digital simulation. He then worked on issues related to hydrofoil development in the maritime sector.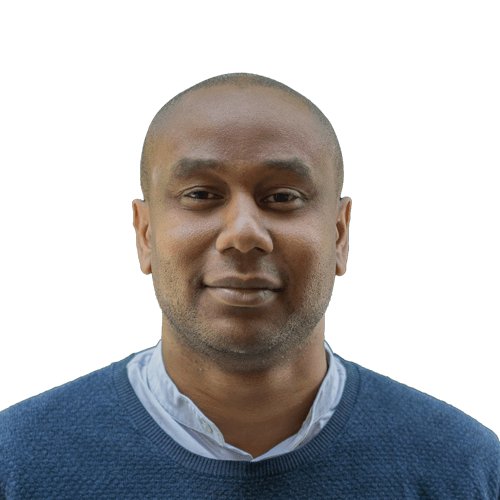 Mohamed CISSE
Engineer - AI
Mohamed earned a PhD in operational research after studying computer engineering. After several years in the academic and industrial world, he joined OSE as an operational research engineer.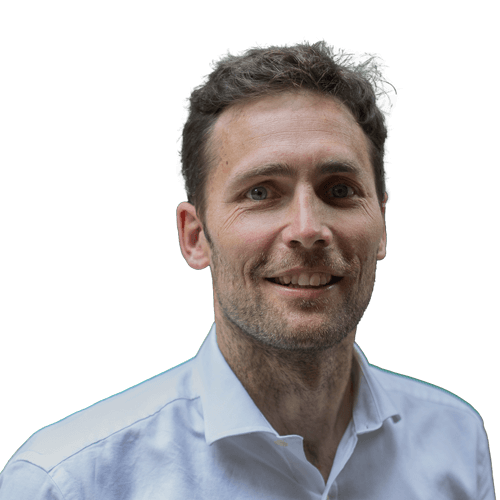 Pierre Montfort
Lead Project Manager
Pierre graduated in Naval Architecture from ENSTA ParisTech. After a great experience in piloting research and development and industrial projects in different groups, he brings us his skills in project management.
Steven Chiffe
Développeur Back-end
Steven trained as a web developer and integrator. After various experiences as a Fullstack developer, he decided to specialize as a Back-end developer.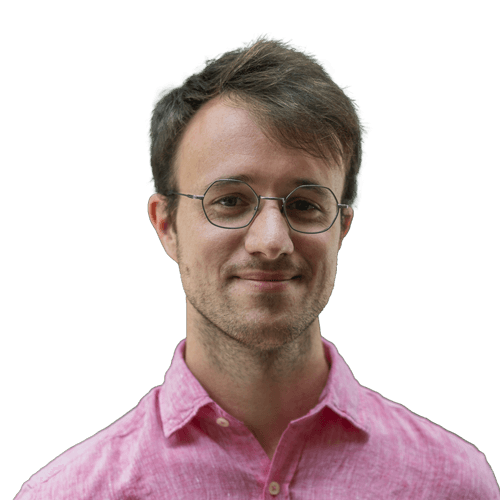 Jules Guioth
Engineer - Modelisation
Jules graduated from ENS Paris-Saclay in fundamental physics. After a thesis in theoretical physics, he pursued research in statistical physics and probability in the applied mathematics department before joining the physics laboratory of the ENS Lyon.
Silvère Gangloff
Engineer - AI
Normalien (ENS Ulm) and aggregated in mathematics, Silvère defended a thesis in mathematics and conducted research as a post-doctoral researcher for 4 years at the crossroads of mathematics, physics and computer science.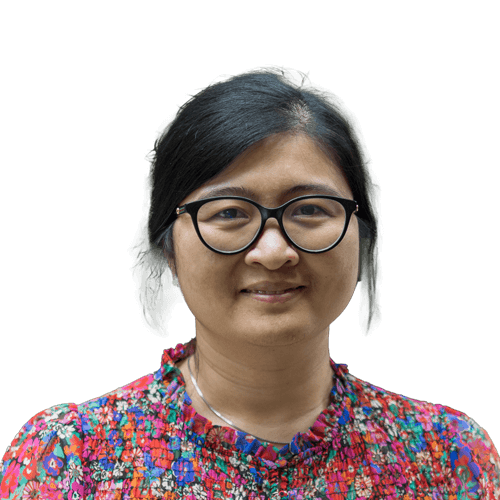 Linh Le
Backend Developer
Linh obtained a doctorate specialised in physics of materials at the LPICM at the Ecole polytechnique, followed by a Post-doctorate at the Institute of Nanosciences in Paris. She then converted to IT by developing web applications and software in the industry sector.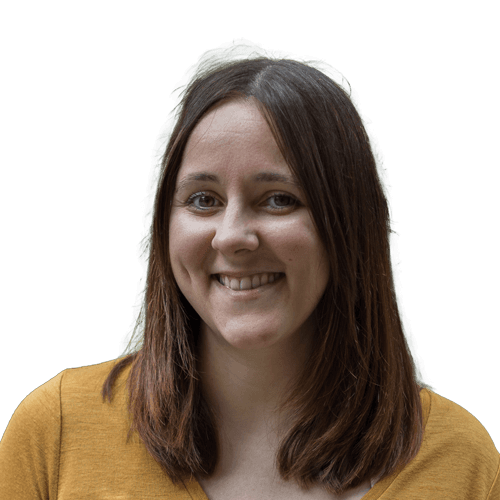 Claire Cariou
UX / UI Designer
After obtaining a Professional Title in Multimedia Graphics 9 years ago, Claire worked for different companies, both in their mode of operation and in their sectors of activity, where she was able to develop her skills in UI UX Design. but also in web development.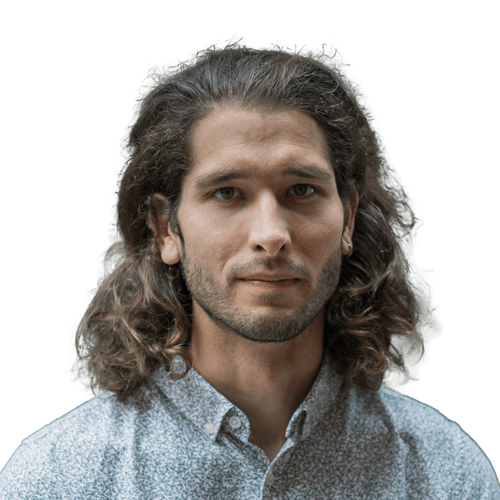 Thibaut France
Engineer - AI
After training in applied mathematics at the Polytechnic School and Paris Saclay University, Thibaut completed a thesis at the National Museum of Natural History in mathematics applied to the management of natural resources.
Alexandre Teiller
Engineer - AI
After training in Modeling Optimization, Decision and Organization at Paris Dauphine University, Alexandre completed a thesis in theoretical computer science obtained at the Sorbonne where he specialized in operational research.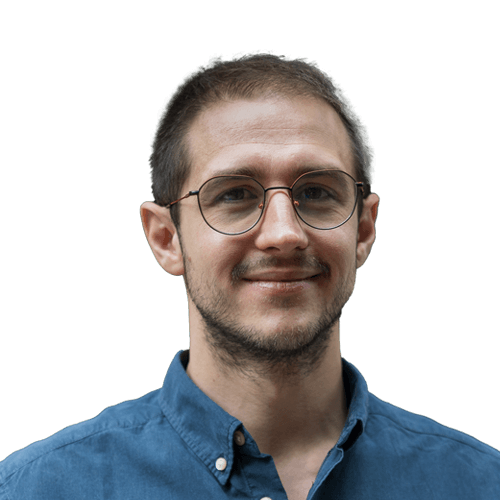 José Ambiel
Engineer - AI
José has a master's degree in numerical simulation of hydraulic fracturing and a doctoral thesis in numerical simulation of contact mechanics at INSA Lyon. After a personal project, he decided to redirect his career towards Data Science and Machine Learning.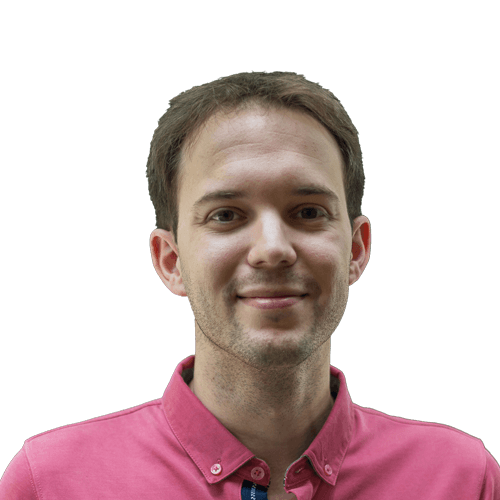 Matthieu Garnung
Engineer - Modelisation
After a research thesis focused on modeling and high-performance numerical simulations at the LP2CE (Laboratory of Physics and Chemistry of the Environment and Space), Matthieu went to Japan to pursue research work on the statistical study of lightning strikes in Asia.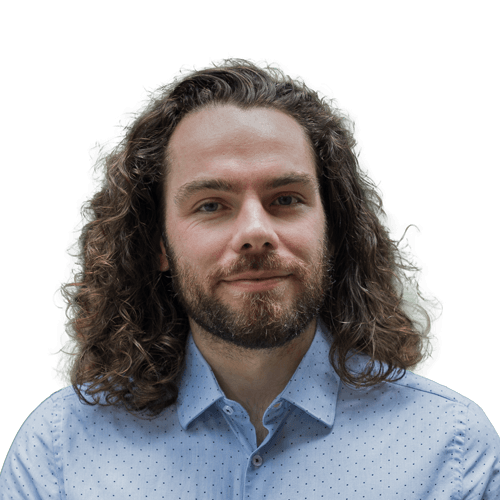 Antoine Milot
Engineer - AI
Antoine is a robotic engineer from Polytech Sorbonne where he specialized in multi-agent autonomous systems. He then applied his skills to the maritime field by completing a doctorate allowing him to develop decision-making autonomy algorithms for swarms of drones.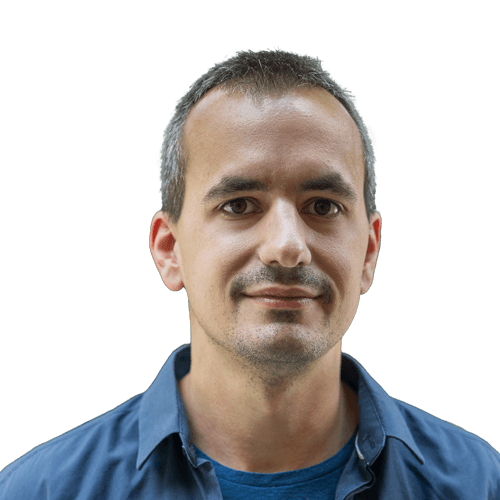 Aymeric Fabian
C# Developer
Aymeric obtained a Master's degree in computer science from the University of Rennes. With a very complete background, Aymeric worked as a developer and Product Owner, until creating a video game studio.
Clément Thomaso
Engineer - Modeling - Command Control
Clément graduated as a mechatronics engineer and co-founded an educational robotics company. Then worked as a robotic engineer in charge of automating the mapping of the Paris underground with a quadruped robot.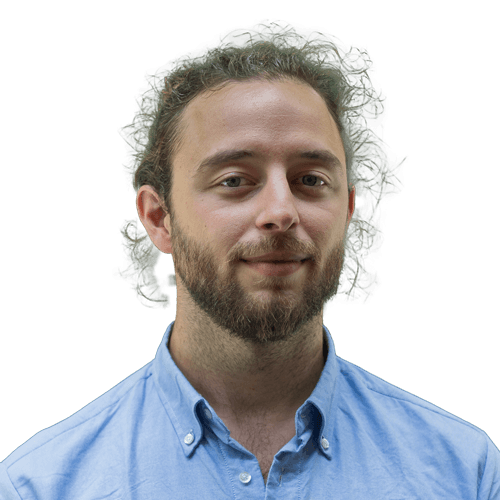 Paul Brousseau
Engineer - Modelisation
Paul is a graduate of ENSE3 (Grenoble-INP) in mechanics and energy. He continued in this field by completing a thesis and then two post-doctorates in the fields of fluid mechanics, fluid-structure interaction and marine renewable energies.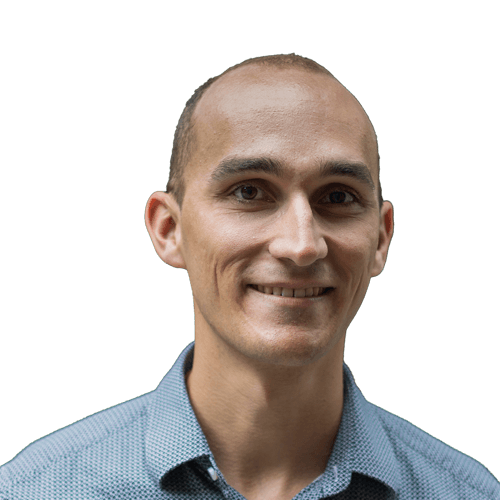 Charles-Alexis de Mayenne
Engineer - AI
After a first engineering degree at ESPCI Paris – PSL with a specialization in wave physics, Charles-Alexis continued his studies with a double degree at ISAE-Supaero to deepen his knowledge in Data Science and train in the challenges energy, transport and the environment.
Julien Goletto
Backend Developer
After a general engineering degree specializing in civil engineering, Julien worked for 8 years as an engineer specializing in dams and hydraulic infrastructures. Passionate about computer development and new technologies, he chose to convert to web development.
Gabriel MOREAU
Engineer - AI
Gabriel received training in mathematics and physics at the Ecole Polytechnique and the Ecole Normale Supérieure. He then completed a thesis in theoretical physics at the University of Paris Diderot at the interface between particle physics and cosmology.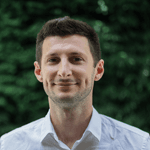 2014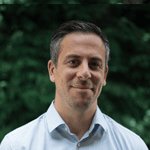 2017
2019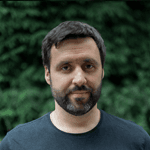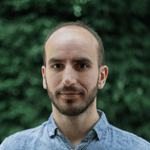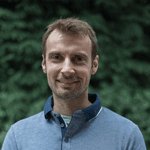 2020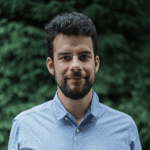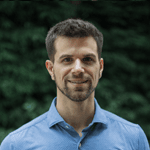 2021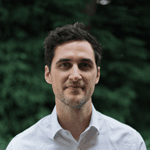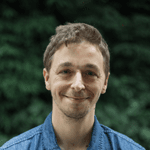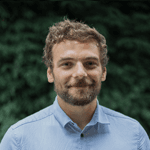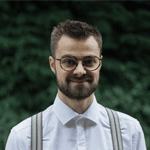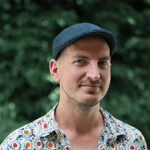 2022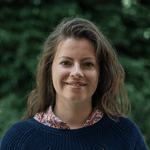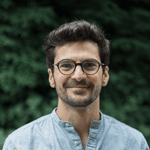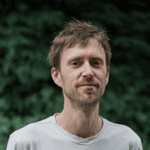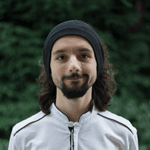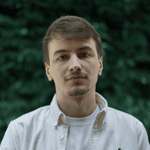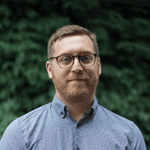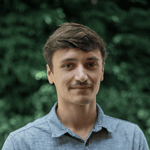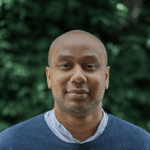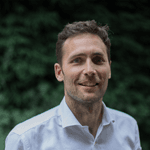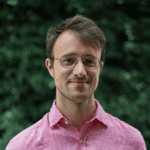 2023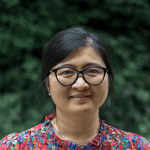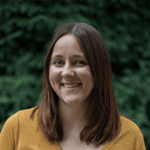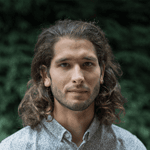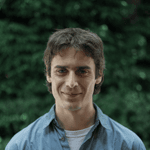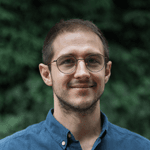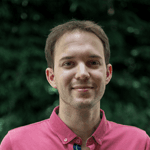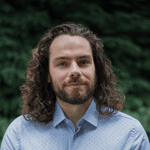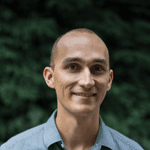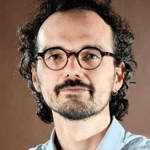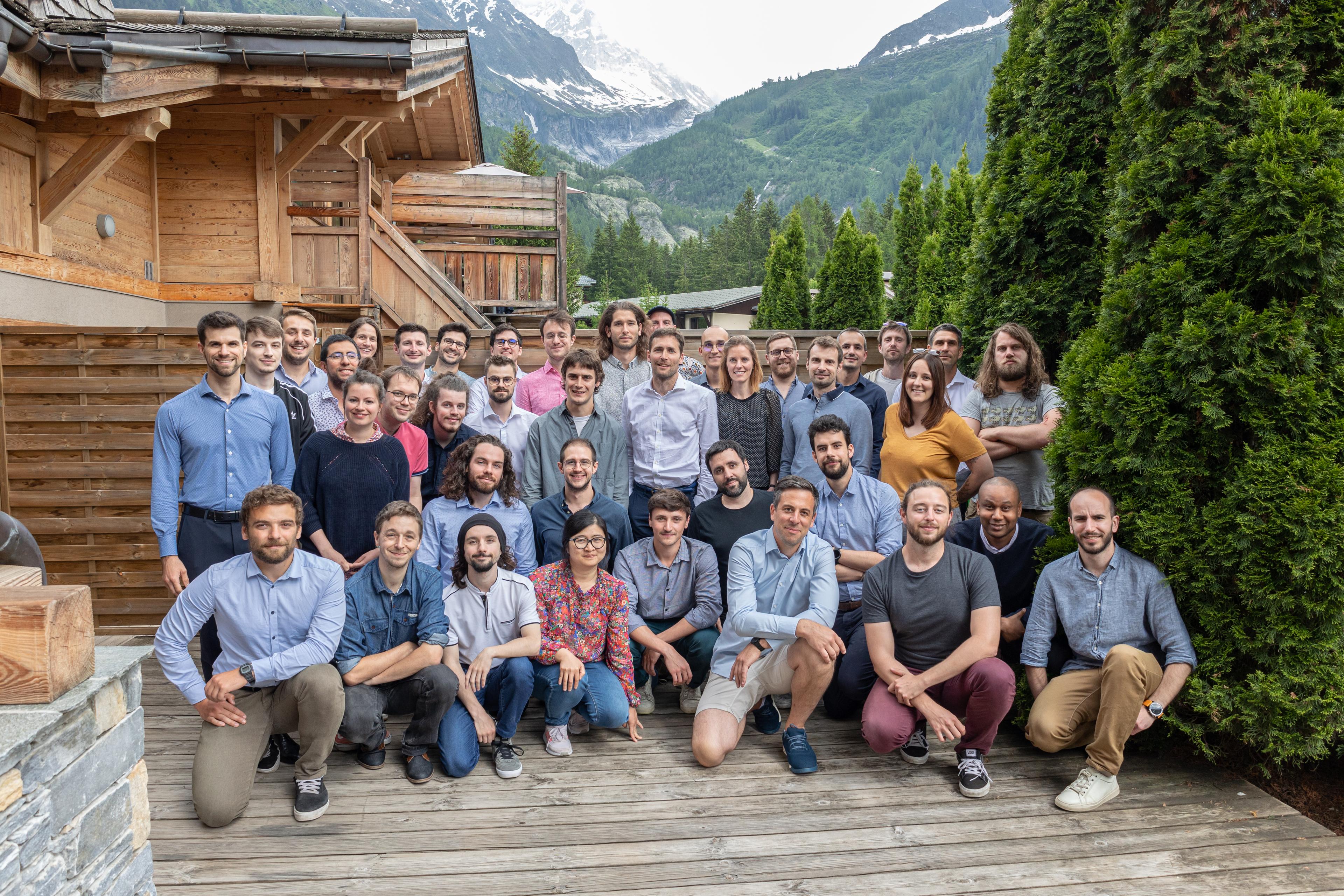 We're Hiring
_
Because our digital simulation and AI design office is growing, and exciting projects are awaiting us, OSE needs talent to meet these challenges and build the engineering of tomorrow. Opportunities to join the team are: