Ray tracing and building energy efficiency
_
OSE acted as an innovative partner by developing performance calculation software, the results of which were certified by the CSTB. Presentation of the project through the ray-tracing method which made it possible to fulfill our missions.
Our client has technology to reduce the carbon footprint of buildings through passive, maintenance-free solar protection glazing that takes advantage of the difference in sun elevation between summer and winter.
The objective of this innovation is to obtain a gain in the energy performance of the building by letting the sun pass through in winter and blocking it out in summer. This type of product is intended for companies, shopping centers and communities.
The customer's need is to have a tool for calculating the light and energy performance of his product, both to optimize the design and the sizing but also to offer estimates of performance in use to design offices and project managers. 'work. The particularity of this project is the customer's need to have this calculation tool certified by the Centre Scientifique et Technique du Bâtiment (CSTB). Indeed, this technology does not fit into any already standardized category of sun protection (curtains, blinds, etc.) and requires specific treatment.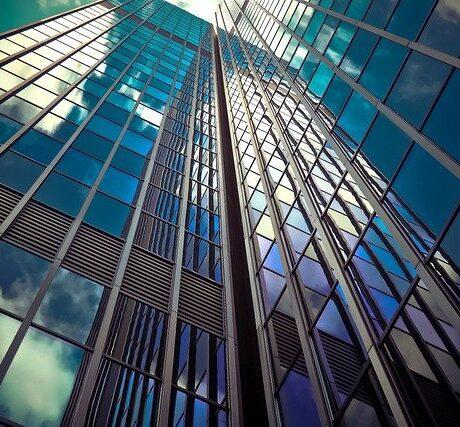 The OSE solution with ray tracing
_
To evaluate the light and the energy transmitted, reflected and absorbed by the glazing, we used a statistical method which is ray tracing. The principle of this method is to digitally generate a very large number of light rays with different inclinations and points of impact on the glazing. At each encounter with an element of the glazing, the ray can either be transmitted, reflected or absorbed with a probability rate depending on the element. Thanks to this work, our OSE team has developed an innovative tool for characterizing the performance of glazing which has been validated by the CSTB.
Ray-traced generation of glazing characteristic curves, ie. light and energy transmitted, reflected or absorbed depending on the inclination of the incident rays. Coupling of these curves with the environmental conditions (sunshine, temperature) for a given location and façade orientation, via thermal calculations.

Our tailor-made software developed
_
In order to respond to the problems of our client, we have developed a tailor-made software whose main calculation steps are:
Characterization of the glazing with the calculation of light and energy transmissions, reflections and absorptions by ray tracing.

Calculation of environmental conditions (azimuth, sun elevation, sunshine, temperature) for a location, facade orientation and a given time.

Calculation of heat transfers by radiation and convection, coupled with sunshine, absorption of solar rays by the system and exterior and interior temperatures.

Post-processing of the results to determine the energy performance over each of the seasons, to calculate the maximum temperatures reached by the system, etc.
This software has been validated by the CSTB on test cases representative of the diversity of situations that may be encountered in terms of geographical position, façade orientation, sunshine and temperature.
1 OSE developer mobilized
In 6 months